Michael Connolly, WIR Contributor
My grandfather was a master carpenter. He loved working with cherry, walnut and pine.  Measuring twice, cutting once – his workshop was a place of freedom and creativity. Beauty, strength, and function were bonded with dovetail joints and wood glue. He inspected each piece of wood, holding it up in the air and running his eye down the plank. He connected with the wood and he could feel the life and potential of each piece.
There was some kind of magic he had that allowed him to see more than I could. So I started asking questions. This is what my grandfather taught me about buying wood.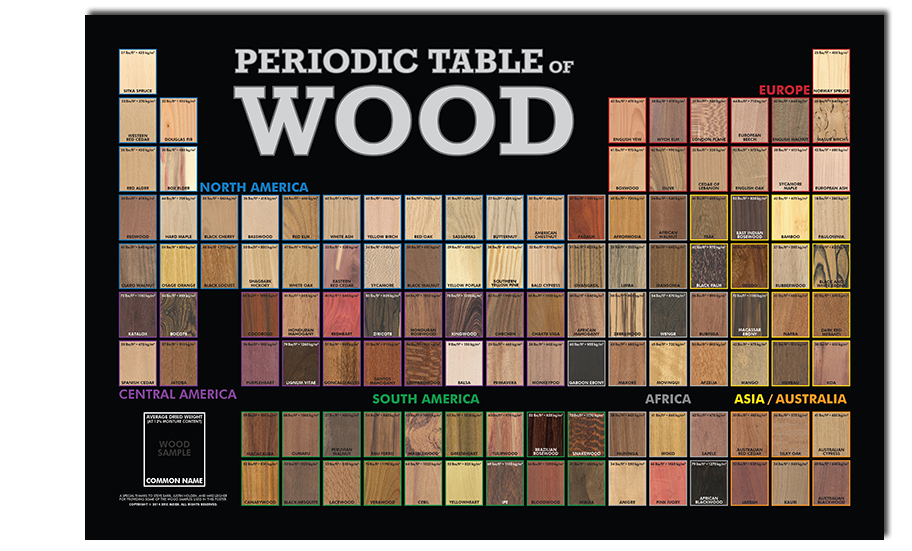 Every piece of wood is different and has a perfect use. It may not be the best use for your project but, in its own right it's beautiful. Each piece of wood should be respected and never wasted. If you want a high quality product, you have to use a high quality piece of wood. Know your needs.
Know Your Needs
There are thousands of species of trees in the world, each with their own unique characteristics. Ask yourself what you need from your wood first. Are you looking for wood that will survive the elements outside? Do you plan on building a deck that will be stepped on? Are you more interested in a wood that will hold a bright and vibrant stain?
What Wood?
This is hard question to answer. If you are doing anything outside I would recommend pressure treated wood. Nearly 90% of all pressure treated wood comes from pine, this is due to the cellular structure of pine trees. If you want to make a piece of furniture your options really open up and you should be more concerned with color and achieving the aesthetic goal you have. Pine can be, and is, used for indoor furniture but it may not be a good choice if you prefer dark rich colors. If you're building outdoor furniture, pressure treated pine is the way to go.
Three Common Choices
Cherry is commonly used for furniture. It is easy to manipulate, easy to stain, easy to care for and ages beautifully. If you decide to go with cherry, don't waste your time driving to the hardware store. This wood can only be purchased at a lumber yard. Prices are very reasonable but have risen a little in recent years, so call around to save a few bucks.
Walnut is a beautiful wood commonly seen in inlays and is used to accentuate projects. Walnut has a dark rich brown color and the grain often looks elongated. Walnut is better suited for smaller projects due to the challenges of finding large pieces.
Pine is a great wood for outdoor projects such as decks, tree houses, and anything you would need lumber for. Although it is not a very popular practice in the United States, other countries use pine for their furniture. Pine is a softwood that is very easy to work with, is a renewable resource and can be acquired at big box stores and lumber yards.
(Image via The Wood Database, with permission)