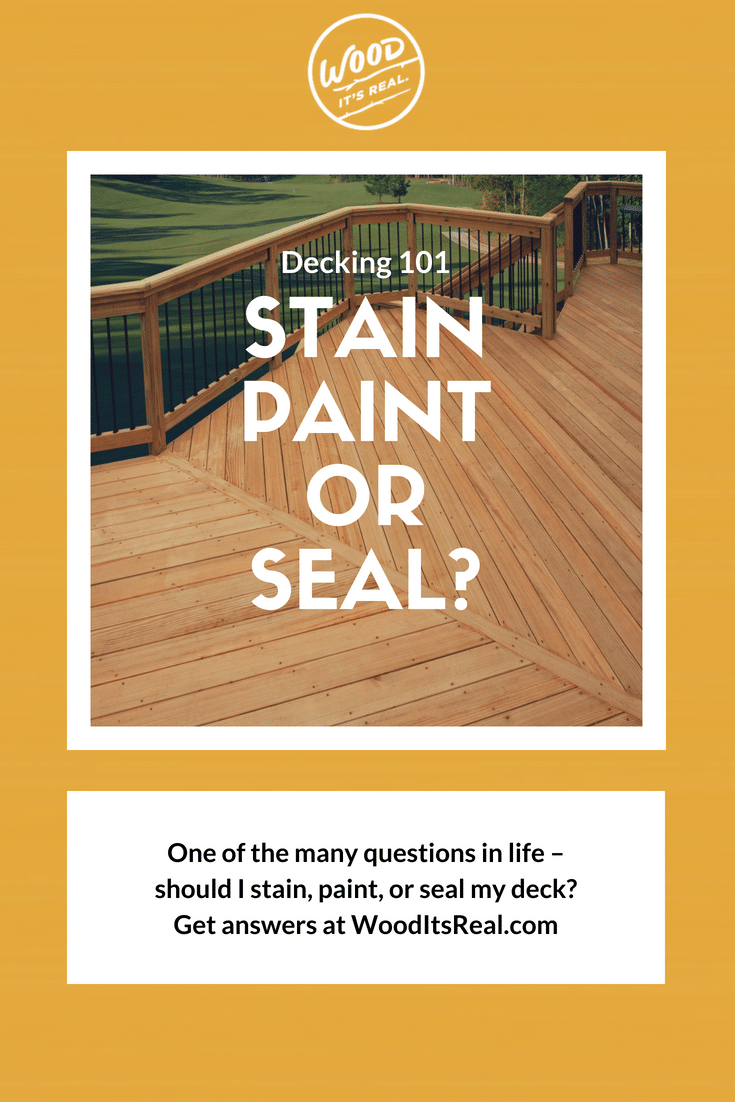 WIR Contributor Michael Connolly
One of the many questions in life – should I stain or paint or seal my deck? All will protect your deck, thus saving you tons of cash. The cost of staining, sealing, or painting your deck is way (WAY) cheaper than replacing the whole thing. No matter what, test the color on a hidden board prior to tackling the entire project to make sure you're happy with the color. Better to be safe than sorry.
Also, be sure to read the stain, paint, sealer manufacturers instructions on the application. Follow the rules, folks.
The answer is simple: it's personal preference. If your deck is made out of Southern Yellow Pine (SYP), then you're already in a great spot. Whether you stain, paint, or seal, it is extremely important that you protect it.
Stains Explained
Stains do a great job of highlighting the natural beauty of the wood grain. The right stain can be a stunning, simple, design addition to your exterior space. You'll have to maintain your decking from time to time. The frequency of maintenance will depend on things like wear and tear, the color of the stain, the quality of the stain, and the quality of the prep work that went into staining the deck before. There's solid and semi-transparent stains depending on how much you would like to see the wood grain.
If the proper prep work was done to a deck on the East Coast near the salty air, and if the deck doesn't have any shade – with six people living in the house and using the area once a week – with a midgrade quality stain … you might expect to the deck would have to be re-stained every few years.
We'll have more on prep work in another post soon.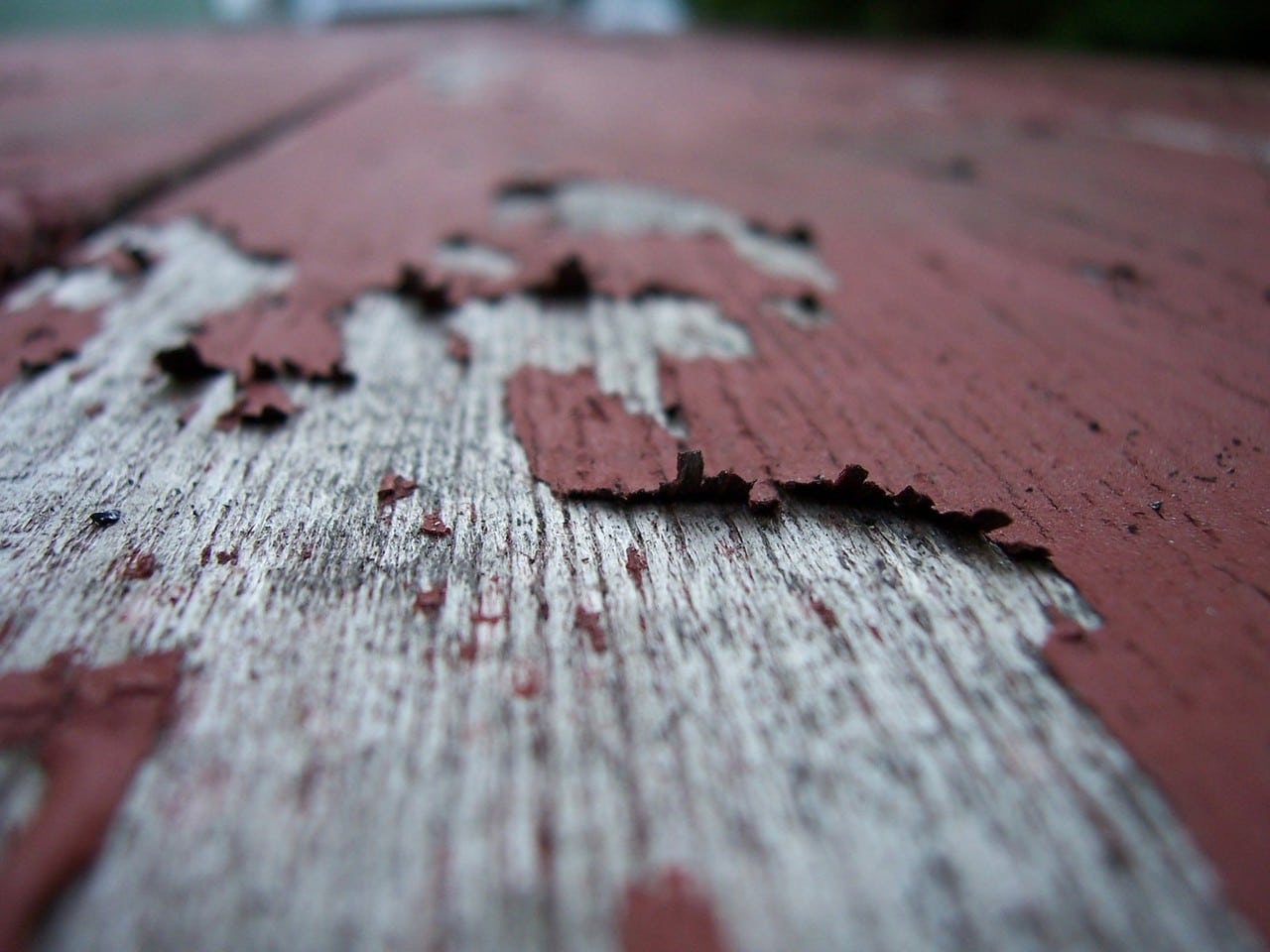 Paints Explained
As a protective coating goes, paint is hard to beat. You won't see discolorations or any imperfections until something happens to the paint. The required maintenance for a painted deck will be less frequent, but again it will depend on the location, Mother Nature, and how much use your deck gets. Be sure to look for exterior deck/patio paint.
Keep in mind, however, that paint can flake. So this might require more maintenance than a stain.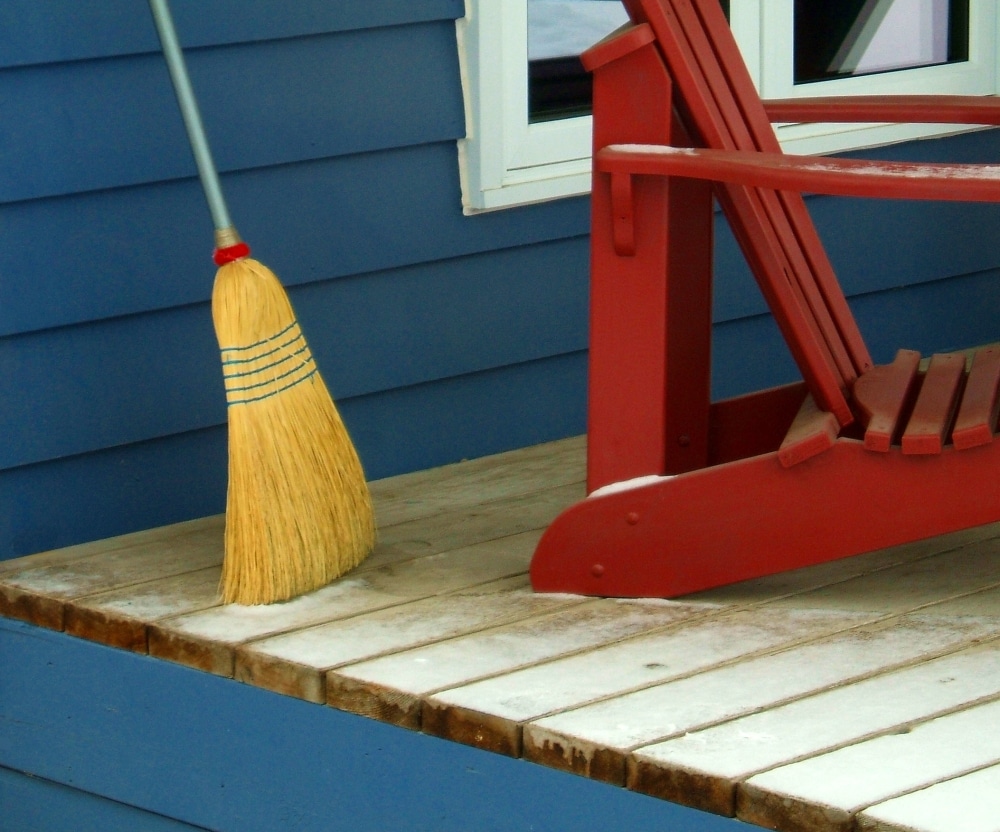 Sealers
You can get a clear sealant for your deck if you want the unique grains to shine through. However, sometimes it's fun to mix it up. Most of the time, stains also contain a protective sealant. It's a good idea, though, to re-seal your deck (or check that it needs to be re-sealed) once a year.
Water and Oil
Water-based stains can adhere to water or oil-based coatings already present on the wooden surface. Water-based stains can be cleaned up with water.
Oil-based stains will only adhere to wood previously stained with an oil-based product. Oil spills can be cleaned up with paint thinner.
When to Stain, Paint, or Seal: Sprinkle Test
The way you can check to see if your deck needs some help is the sprinkle test. Sprinkle some water on it. If it beads up, wait a few days and try again. If the water absorbs into the wood, it's time to stain, pain, or seal. An expert from YellaWood explain it here:
Do you have any before and after pics? Upload the pics and tag us #wooditsreal.
(Images via FreeImages.com/Dana Hughes, FreeImages.com/Nathan Ford, FreeImages.com/P Wilding, via YellaWood.)