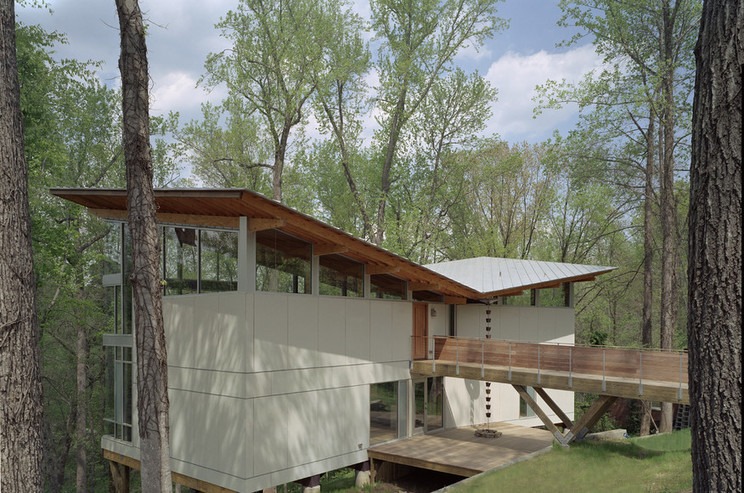 The house was designed primarily for one person who had three specific requirements: (1) she wanted "something dramatic;" (2) She wanted to feel "as if I'm living in the trees;" and (3) she wanted the house to be utterly devoid of unnecessary ornamentation to the point that she could see the marks of construction, from exposed bolts to the "unfinished" ceiling structure.
Source: www.architectmagazine.com
Wood. It's Real.'s take:
Here's what we think is so great about this house: Besides the fact that it's a unique, dynamic design (not everyone's style, but you have to admit it's beautiful), it's also framed and trimmed in Southern Yellow Pine.  The SYP for this project was locally sourced and is, of course, a completely renewable building material.
Click the link or picture above to see even more pictures of this cool house.