Build Equity
There are a lot of ways you can renovate your home and all of them can have an impact on your home's resale value. However, not all projects are created equal. While it would be great if you could recoup every dollar spent in added value, studies show that very few of these remodeling jobs will even come close to that.
Good News and Bad News
The good news is that adding a deck is one of better investments you can make. The bad news is that not just any deck will do. You have a lot of choices when it comes to decking material, and composites can be very tempting. However, you just can't beat the benefits of natural wood when it comes to getting your money's worth.
The estimated return on investment (ROI) for a natural wood deck, such as one made from Southern Yellow Pine (SYP), is almost 83 percent, which is about 20 percent higher than one made from composite materials. Not only that, a deck made from natural wood will cost a lot less as well.
The Advantages of SYP
When building a natural wood deck, always look for pressure-treated lumber. It will stand up to the weather, as well as pesky termites and mold. Pressure-treated SYP is also very dense, which means it will stand up to the construction process. It takes all the nails you can dish out.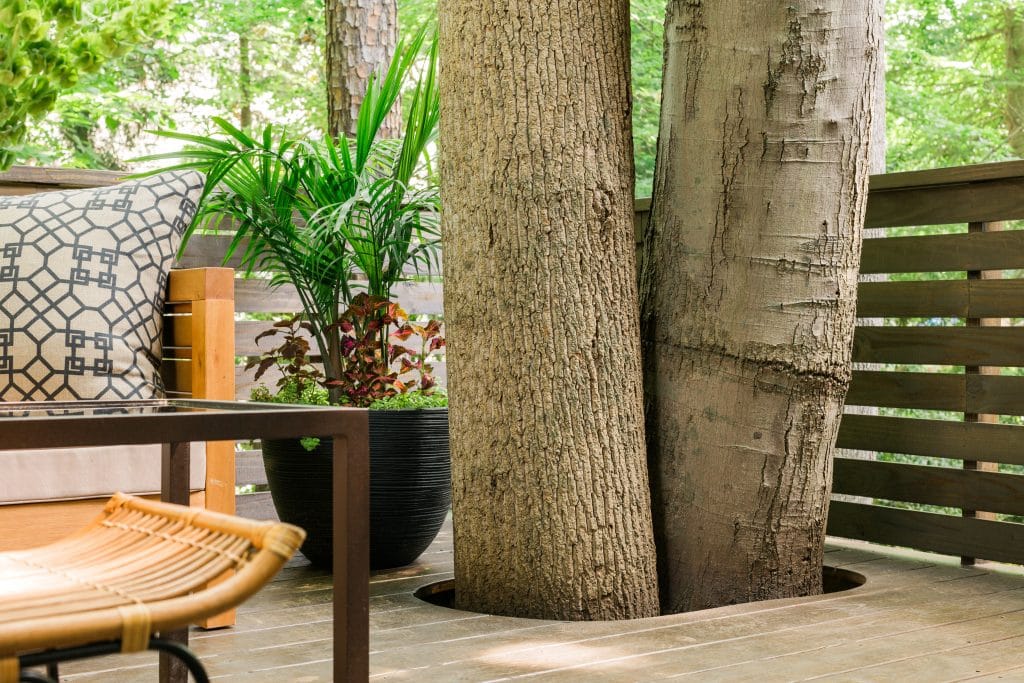 In addition, a Southern Yellow Pine deck will retain its great looks, such as its beautiful grain pattern and ability to take stains for a classic wood finish. You can also easily paint an SYP deck to match your home's trim. What's more, SYP decks are easy to maintain and are naturally biodegradable. Best of all, the wood is grown right here in the U.S.
No matter what kind of wood deck you decide to build, you're sure to enjoy it for years to come. As you entertain your friends and family on it, you'll also get the satisfaction of knowing you've added something of real value to your home.