Once a director at the New York Stock Exchange, Atlanta-based artist, Doug Pisik, decided to leave his career there and pursue his passions for wood and art. He's turned his talent for fine woodworking in an award-winning career. His art has been displayed in galleries all over, including at Atlanta's High Museum of Art. Doug creates sculpture, turnings, abstract wall art and boxes with complex designs. We spoke to Doug about his art and skill and passion for working with wood.
Wood. It's Real (WIR): How did you get into becoming an artist and working with wood, specifically?
DP: When I first graduated college in the mid-80s I needed to make some things for my apartment: a pot rack, shoe rack, and other things like that. I went to the local Home Depot and picked up some lumber, a circular saw, a portable workbench and a few other things and figured out how to make stuff out of wood. I liked the results and went on to make a wine rack, pool cue case and other items.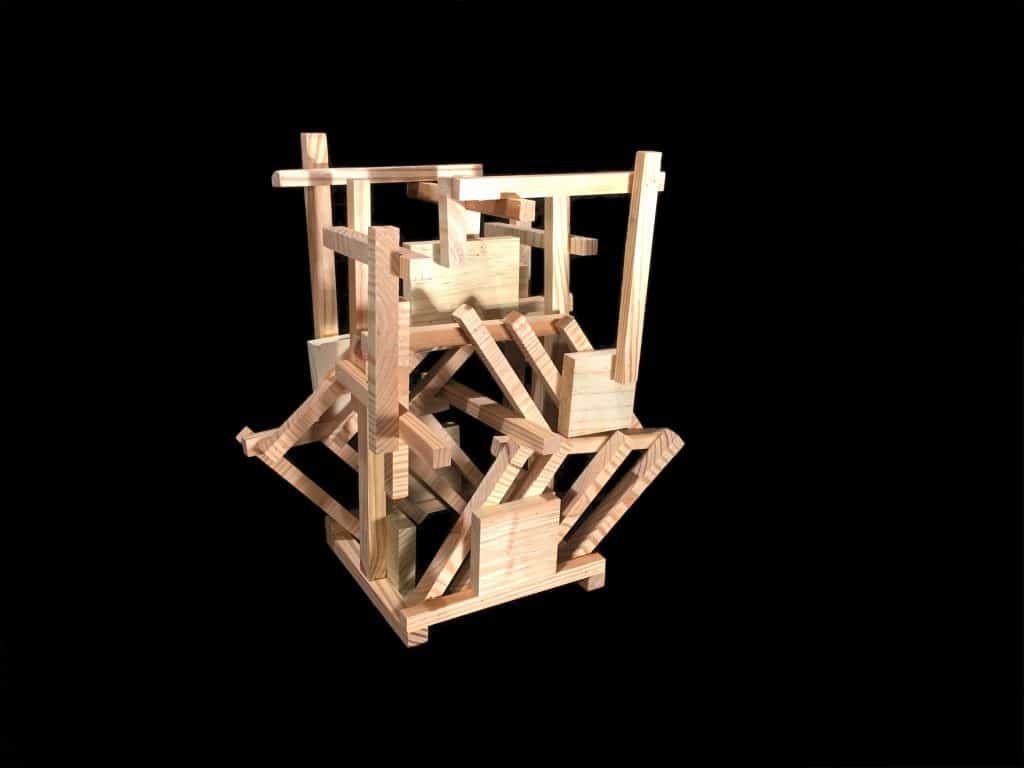 I continued making stuff and acquiring more tools after moving into a house and as I got more creative I started to make less "functional" items and more artistic works. I did this just for myself at first but as time went on, I received more praise and was ask to participate in an invitational gallery show. I did well and was asked to have my work in other galleries.
Sometime after that I decided to pursue the world of art full time.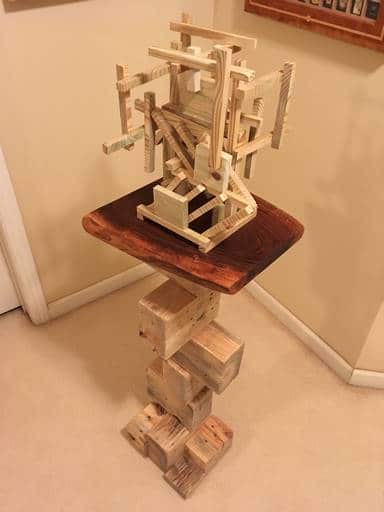 WIR: What did you do for a living before you made art your full-time venture?
DP: I have an engineering degree and started out designing computers. I moved to software development, project management and then up the management chain. I was actually a director for the NYSE when I decided to leave the corporate world and pursue art full time.
WIR: You use many species of wood, tell us more about why you use Southern Yellow Pine?
DP: I often use both exotic and domestic hardwoods for my projects; however, most of these pieces are methodical and precisely constructed. There are times I want to create more "free-flowing" art pieces…much like a painter just grabbing a brush and going to town on their canvas! When I want to create something organically, I enjoy using SYP. It's strong, priced right and readily available. It's easy to glue and tack together so it's perfect for a free-flow art piece that I create on the fly. Also, I can use pressure treated SYP for outdoor projects.
WIR: Often times, people think of SYP as the workhorse of lumber. Why do you use it in art?
DP: SYP has a warmth to its coloration and when cut at different angles can create amazing and unique grain patterns. By arranging the cuts and layouts in different ways it's possible to be more creative than people think. And I also like it when people touch my art. I want the viewers to be drawn in and feel the wood. When sanded and finished properly SYP is very inviting to the touch.
WIR: Do you have some suggestions on how to work with SYP?
DP: The benefits are primarily its availability, cost, and strength when cut properly and thick enough.  Drawbacks are that it can split easily for odd-shapes and I can't use smaller pieces for intricate work.  Also, I tend to use clear finishes and since SYP is more absorbent than hardwoods it takes more coats to get a perfect finish, especially on the end-grain.