Working with wood is a labor of love and, sometimes, a livelihood for DIYers. There is an abundance of resources out there to help DIYers on any project…here's a look at several Woodworking Apps.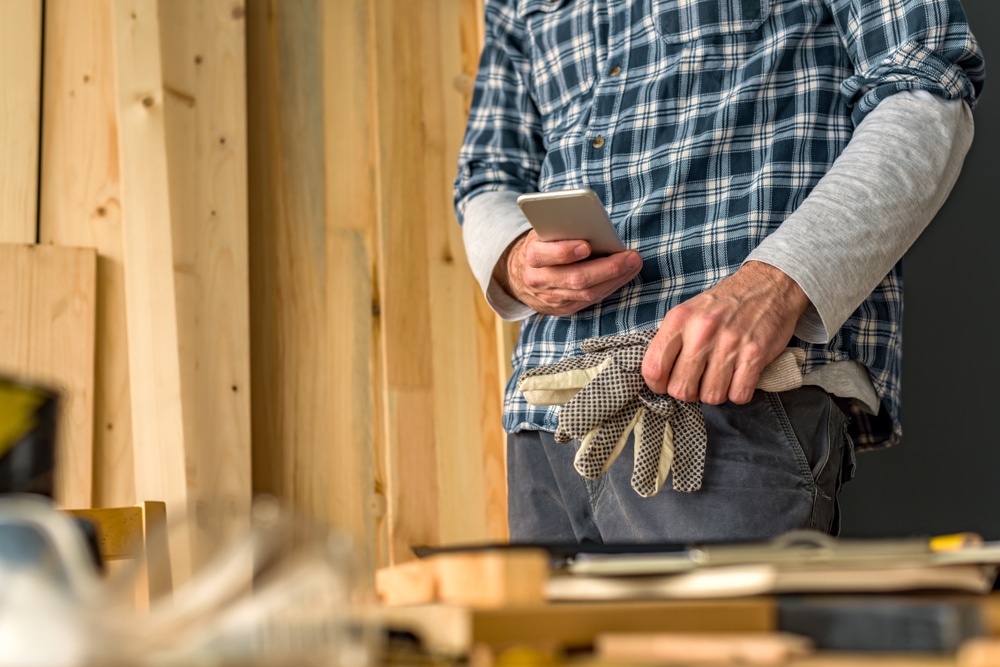 We aren't triaging, ranking or endorsing these great apps as much as we want to share them with you to try out to see if they can help you with your next project. If you didn't know such  apps are out there, these are a great start. 
Your smartphone is a bit of a Swiss Army Knife.
Level: A level is one of those things you always need to have in the tool kit but not have handy. Whether you're hanging a picture or building a deck, any DIYer would love having a level in their back pocket – literally.
Ruler / Tape Measure : How many times have you gone looking for your tape measure and wish it was exactly where you thought you left it? There are few things more frustrating for a DIYer than not being able to find necessary tools for a project. These are just a couple among a wide variety of apps on the market that make it easy to measure your cuts.
MyMeasure : DIY projects involve a lot of work and a lot of trial and error, especially for people who are newer to the process of building things out of wood. Woodworking apps like MyMeasure are a great way to store and share dimensions of projects. Whether you want to share the information with someone interested in duplicating your project, or you need to share the dimensions with a handy man or a hardware store worker, this app is a great way to store all of the information they will need to know.
YouTube : YouTube is a great source to get ideas and tips and tricks and projects to try for DIYers. Of course, the Wood, It's Real channel is our favorite source but there are a host of options to check out on YouTube that can help you design and build your next DIY project.
Woodcraft: You might know in your mind what you want your project to look like, but the Woodcraft app will allow you to draft it and see it in virtual reality so that you will know that your vision can come to life.
Smart Measure: Measurement is made simple with this really easy to use app. Use it to measure the height, distance, and width of any target. This app is not only very useful when measuring large spaces, but, can also be fun when you're headed somewhere and it seems far away. Make a game of it!
Plum Bobh: Just like the name says, this app's main job is to tell you if what you are working on is plum/vertical – super handy when you just need a quick confirmation.
For more fantastic woodworking apps, check out this site.
(Images via Shutterstock)