By Michael Connolly, WIR Contributor
In 2007, Mark Ekis quit his fulltime job and turned his furniture-making hobby into a business after his Modern Rustic Wood Table took Miami by storm. The one-of-a-kind table that pushed Mark to pursue his passion sent shockwaves around the world – and it all started at his house in Coconut Creek, Florida.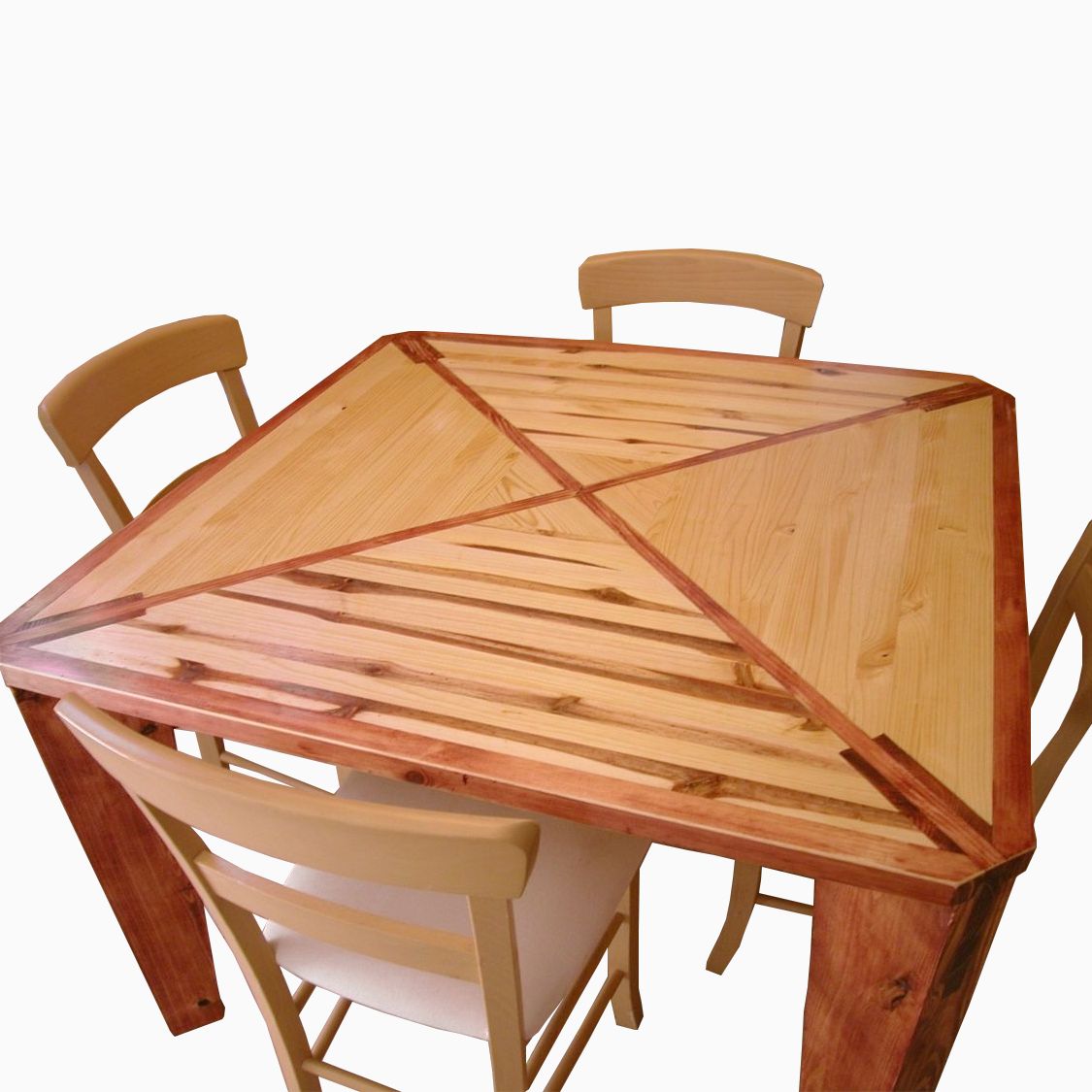 Immediately after seeing his modern X-shaped table design, his family and friends begged him to make one for them. Then their friends and family called Mark and asked him to make one for them too. It didn't take long before all of his customers started encouraging him and his wife Shely to start their own furniture business, a childhood dream of Mark's.
Mark's first woodworking experience was with his grandfather who taught him the basics. In high school Mark took classes and discovered his passion for art and design. He knew he wanted a career that involved art and wood but wasn't sure where to go. After high school, he left his family in Pennsylvania to study architecture at one of the best design schools in the country, the Savannah College of Art and Design.
Although Mark's studies didn't focus on woodworking, he learned a lot about construction and wood. He continued his woodworking hobby in the shop.
Because Southern Yellow Pine is inexpensive, Mark started using it almost exclusively. "I was amazed by it. It was very hard and durable. It was unlike the White Pine that we had up North, which is so soft. And it was economical too. It was a great way to learn the craft because the qualities of the SYP are similar to hardwood."
Mark graduated and got a fulltime job. The impact of his studies left an indelible mark on his design philosophy. Form still followed function but it wasn't enough to serve a purpose, each piece he makes also stands alone as art.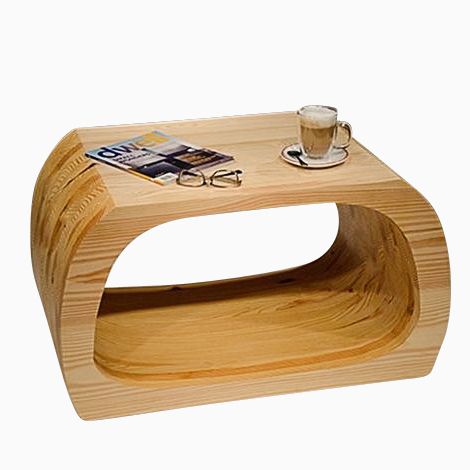 It was many years later that he learned how to bend wood using steam, "not an easy thing", he said. But that ability allowed him to create the table that changed his life. The one he had envisioned in college when he was 21, what he now calls his Modern Rustic Wood Table.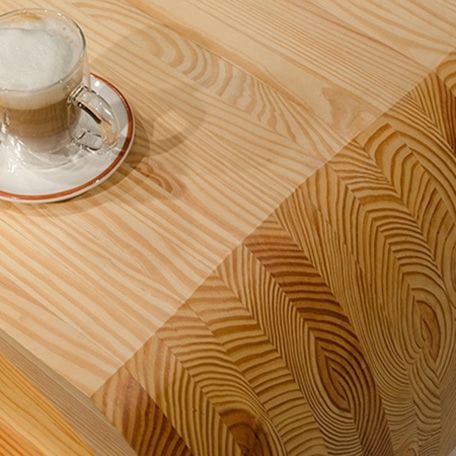 The table design sells on their CustomMade page for $2,499 to $4,499. All of their products are handmade and absolutely beautiful. Recently, Amazon.com offered the Mark and Shely a contract to sell on their own Amazon Handmade page,  Amazon's version of Etsy.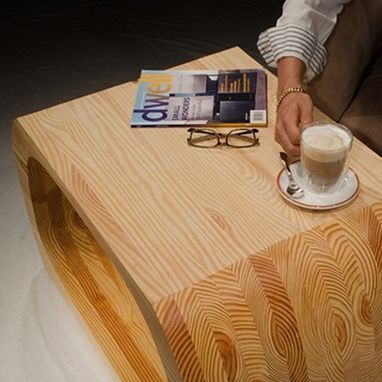 Southern Yellow Pine, he said, affords him the ability to have complete creative freedom. The price does not limit him or his customers. There is one coffee table in particular that would be too expensive to make from hardwood, said Mark.
The Modern Wood Coffee Table is made by taking pieces of SYP and laminating them together then removing the inner area, he explained.
"That is not something that you can do with other woods, it would be too expensive and no matter how much it cost, it would not be as beautiful. You would lose all the wood grain. SYP is beautiful, the light creamy yellow texture. It is nearly as hard as most hardwoods and the price opens up a lot of possibilities when creating."
(Images via Ekisma)