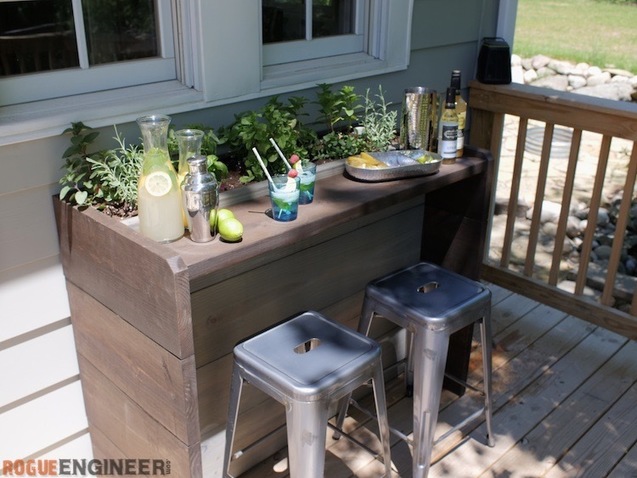 'The Rogue Engineer' loved the concept of creating a garden geared towards cocktail ingredients but wanted to come up with a cool design that would not only look great but be easy to maintain.
Source: rogueengineer.com
Outdoor Cocktail Garden Bar
Here's a simple DIY building plan that a lot of folks could get behind: an outdoor cocktail garden bar.
Jamison Rantz aka "The Rogue Engineer" set out to build something that would be easy, durable, and functional for this project. Given a lot of different building material options he ended up opting for good ol' pressure treated Southern Yellow Pine. He says it's because he wanted something that would last a long time outdoors and would be simple to work with.
Simple and Affordable
He used a few simple tools and created this design himself. Based on the price of pressure treated lumber right now he would have spent around $50-$60 on materials. Not bad at all. This project is a little quirky and one you don't see every day. But it's definitely something that could be the topic of conversation, and center for conversation, for years to come.
Get the Plans Here
Check out the step by step building plans with video here. Let us know if you take on this project, we'd love to see it.