Simple Steps to Maintain Your SYP Gazebo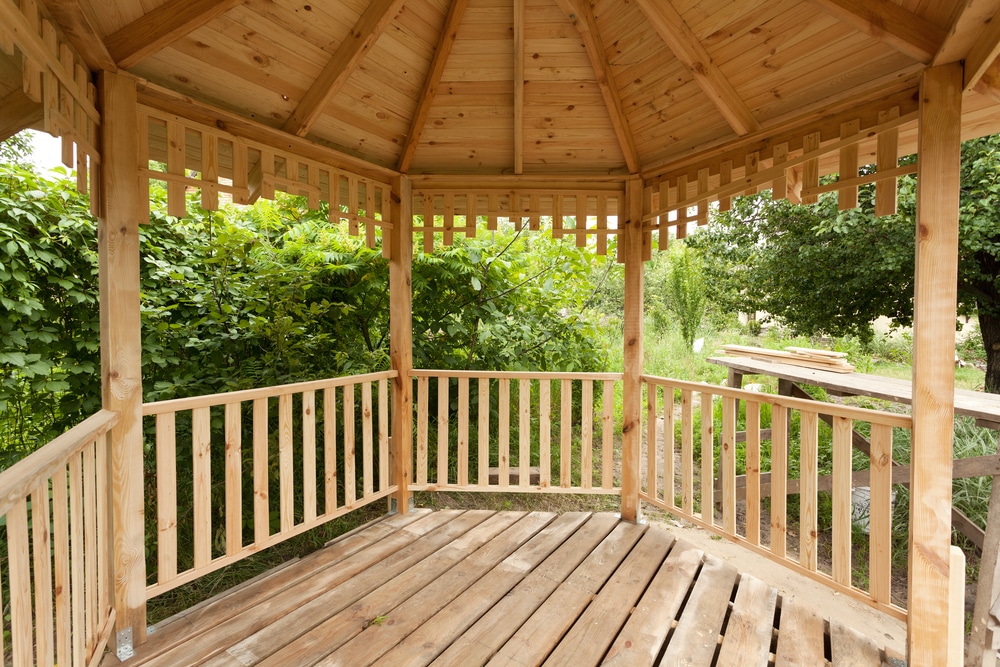 When you're building a backyard gazebo where you can sip sweet tea (or lemonade) (or something stronger) and watch the sun go down, pressure-treated Southern Yellow Pine is the smart material choice. Not only will your backyard temple be strong and sturdy, but it can withstand weather if you treat it properly. While many types of lumber are prone to rot or decay, Southern Yellow Pine is designed to stave off these structural kryptonites. Caring for Southern Yellow Pine is easy-peasy. Follow these simple tips for care and then kick back in your gazebo with your favorite book and a carefree point of view.
Sealing the Gazebo
The first, and perhaps most essential, way to ensure your gazebo withstands the sun and rain is by finishing it with a water-repellent sealant. How do you know if it's ready to be sealed? Test the wood's dryness by sprinkling a little bit of water onto the surface. If the water beads up, the wood is too saturated and not ready for stain and seal. If the water is absorbed, it's dry enough to treat. You should re-seal it every two years, depending on your environment. If you're staining before you seal, use a light stain if the structure is in direct sunlight for much of the day — this helps it stay cool and avoid fading.
Cleaning the Gazebo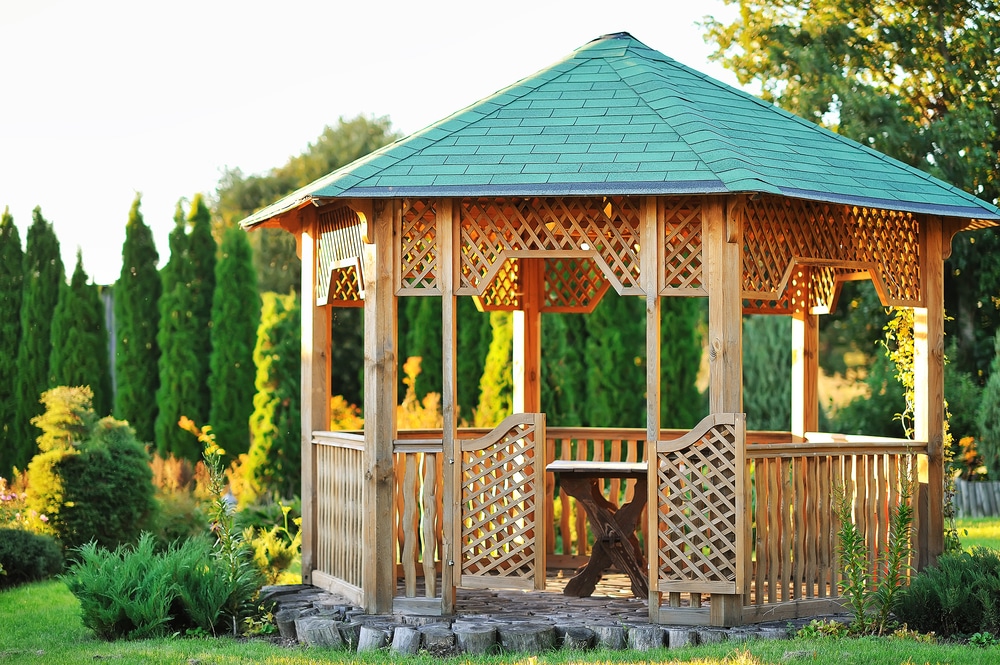 With your Southern Yellow Pine gazebo protected by sealant and positioned perfectly in your garden, the only other thing you need to do is give it a thorough cleaning once a year. Use a garden hose to get rid of dust, dirt, and pollen. You can also use a power-washer, but be careful about the level of pressure if you have a dark stain. You may also want to use the same wood cleaners you apply to your deck and outdoor wood furniture to give it a really deep clean.
Yes, keeping your Southern Yellow Pine gazebo in great shape is really that easy. Thanks to how durable this wood is, you get to enjoy low-maintenance upkeep. When you're looking at types of lumber for your new gazebo, stick with Southern Yellow Pine for the win.
(Images via Shutterstock)