Adding a deck to your home makes life a whole lot sweeter.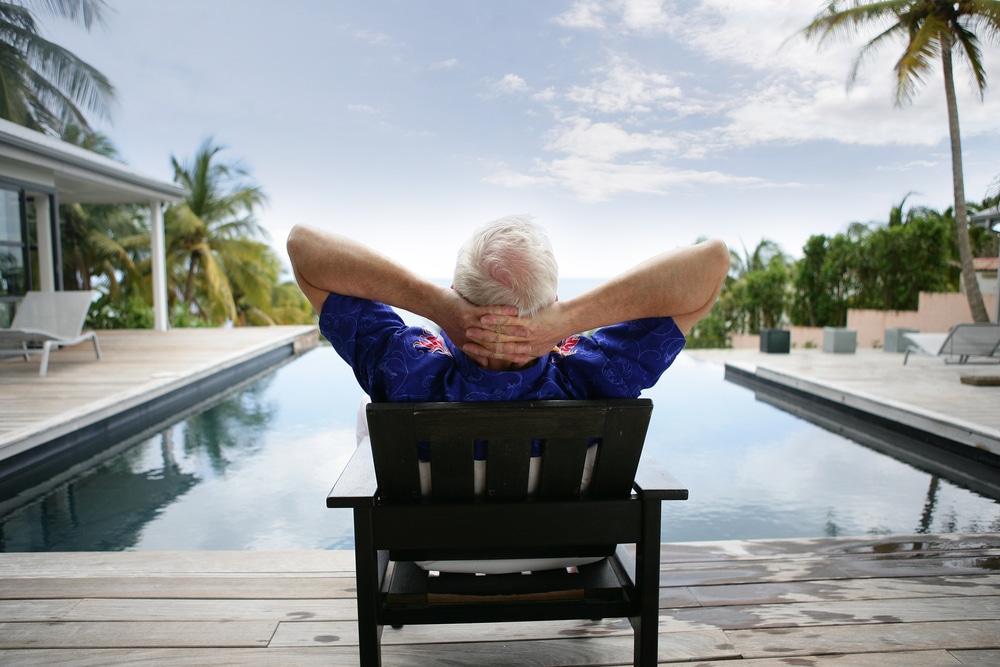 You get to enjoy al fresco dining on balmy summer nights and time spent with friends and family relaxing. A well-maintained deck also adds value to your home — especially when you choose a natural wood deck. According to Remodeling Magazine, a wood deck ranks among the top five projects with the best return on investment for homeowners, while a composite deck doesn't even rank in the top 10.
The key term here is well-maintained, though. Southern Yellow Pine (SYP) is a sturdy and beautiful, and pressure-treated SYPwill resist water and insects for many years. Decks built of Southern Yellow Pine have a solid structure without much worry, although it needs a little pampering to keep it looking its best over time.
Maintaining Your Deck: An Annual Checklist
What does deck maintenance require? Here's a quick checklist every homeowner should follow  each year:
Spring: Clear the deck of any debris and wash it. Review the condition of your deck surface, and sand, reseal and/or re-stain the deck as needed. Many clear or lightly tinted sealers need to be reapplied annually, although you may only need to re-stain every two years.
Summer: Inspect your deck for loose fasteners and rot and make any necessary repairs.
Fall: Trim shrubs and trees so they don't grow over your deck. Clear the deck of leaves and move furniture to prevent uneven fading.
Winter: Clear the deck of snow and ice as needed. Be careful not to overuse ice-melt on the deck surface, as it can increase fastener corrosion.
Outsourcing Deck Maintenance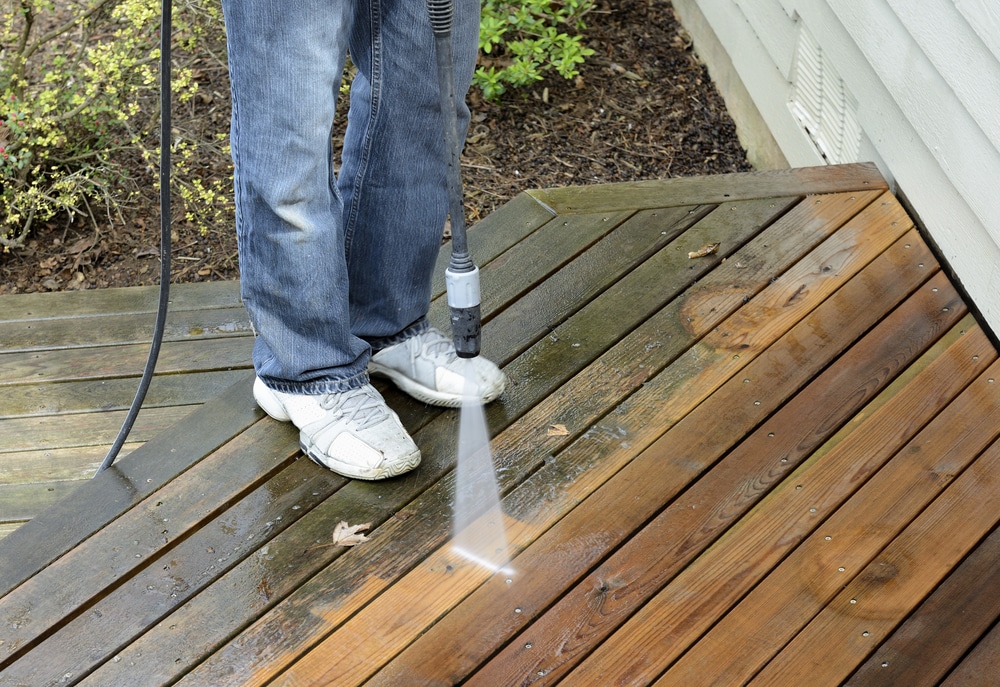 If you'd rather spend your free time having barbecues on your deck instead of sanding and staining it, you'll be glad to know that it's definitely possible to hire someone else to do the work for you. You can get someone to do all or just some of the work, depending on your budget, schedule and skill level. Here's what to look for as you interview professionals and get estimates:
For building and repair: A general contractor or handyman can take care of the building and repairing a deck since it's often a pretty basic form of construction. All contractors you work with should be fully licensed and insured; if you're building from scratch, make sure the contractor is qualified to deal with any permitting required.
For cleaning and staining: There are plenty of companies that specialize in this aspect of deck maintenance — look for "deck restoration" as you search for an all-in-one service. Ask if they have experience with deck cleaning and finishing. Most professionals will use chemical cleaners and brighteners to restore your wood deck, and only use power-washers to rinse away the cleaning solutions and debris. No deck should be excessively power-washed, as the intense pressure will cause significant damage to the wood fibers and surface. A good deck restoration contractor will know how to bring out the best in your wood with the right cleaning solutions and surface finish products. Beware of anyone who simply suggests power-washing to clean it, or painting the deck to hide its flaws.
When to DIY Your Deck
Your comfort level with tools and a paintbrush will dictate how much help you need when it comes to your deck. If you take care to clean your deck regularly with weekly sweeping, immediate mop-up of spills, you probably won't need to do a substantial cleaning in the spring. A basic solution of dish detergent and water and a stiff bristle brush are sufficient to clean most dirt and molds from your deck, and the use of a deck brightener with Oxalic acid will remove difficult stains to help restore the woods natural beauty. Never use chlorine bleaches on decks, as they will cause severe damage to the wood fibers and the appearance of your deck surface.
For most people, it's the sanding and staining that takes the most time and causes the biggest headache — though you won't know until you try. It makes sense to do this project yourself the first year, then let yourself off the hook in the future if you hate it. If you don't own an orbital sander and would rather not ruin your clothes with deck stain, call a pro. Just be sure to do it as early in the spring as you can to get on their schedule, or you'll be waiting and missing out on some quality time outdoors.
(Images via Wood. It's Real., via Shutterstock)